Posted on
By Brianna Neater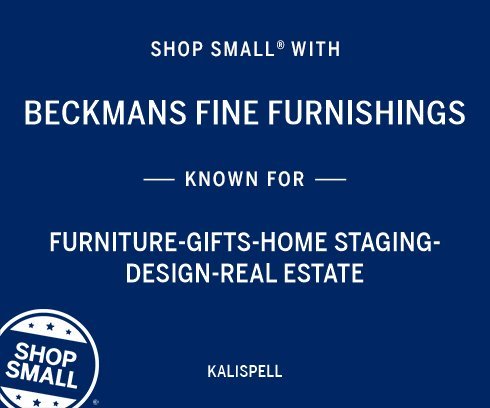 Today, the idea that started with one company in 2010 has evolved into a holiday shopping tradition and nationwide movement driven by millions of individuals. And it continues to grow.
This Nov 25, we want to share Small Business Saturday® with you! It's a holiday shopping tradition that celebrates small businesses like ours. And it wouldn't be a celebration without customers like you joining us.
So mark your calendar for Nov 25 and get ready to Shop Small® with us. Grab a friend or family member and come by BECKMAN'S between 10:00am and 5:00pm on the big day. We will also be hosting a Holiday Food Drive--bring cans of food to receive 15% OFF!

A

meri

can Ex

press is proud to support a day and a

movement that truly belong to the communities who make it possible — the organizations, local officials, Neighborhood Champions, Corporate Supporters, small business owners, and shoppers who come together to celebrate their favorite places each year on
Small Business Saturday

.
Check out this inspiring video on how small businesses impact our community!
You can help get the word out and celebrate Small Business Saturday by using #shopsmall on Facebook and all your social networks.
Thank you for all your support, and see you Saturday!